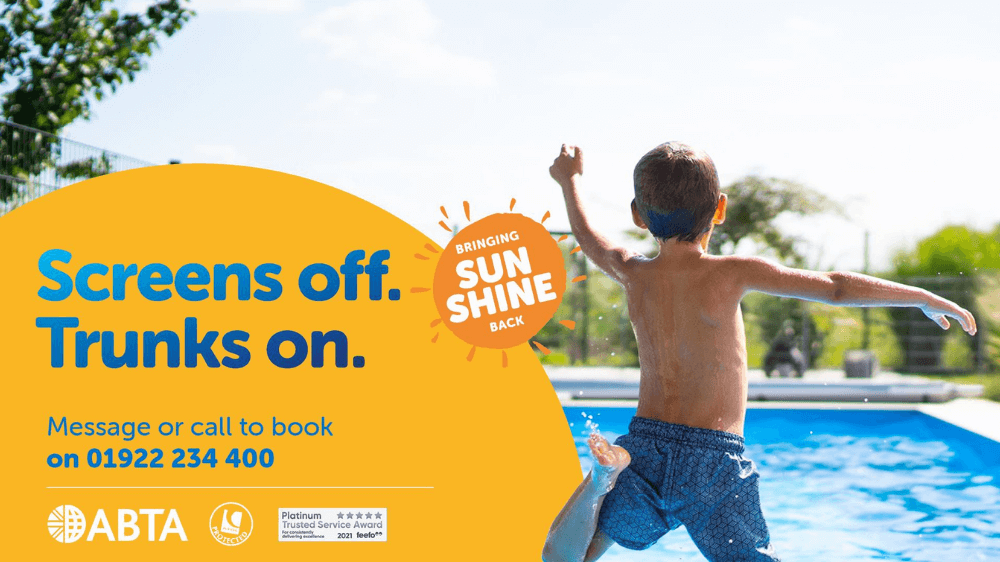 Integrated media campaign to launch rebrand of Your Co-op Travel
Your Co-op Travel rebranded in 2021, read on to find out how we planned an integrated media campaign for them.
2021 was a strange year for travel. Consequently, many consumers had lost patience after a year of disruption, restrictions and frustration.
The market was predicted to see the benefit of pent up demand. Travel brands wanted to be there for the consumers that were keen to have travel experiences in 2021.
With great deals and a new look and feel, Your Co-op Travel wanted to explode into the market.
So, we set to work.
THE CHALLENGE.
Ever-changing regulations and frustrations of booking travel experiences in 2020 meant getting consumers to consider brands they were less familiar with was challenging.
Following a rebrand, Your Co-op Travel had a best in class proposition and an army of talented travel agents ready to help confused consumers.
The proposition was strong. However, the market was unpredictable.
They turned to Brazil Street to plan a highly strategic integrated media campaign.
THE SOLUTION.
Firstly, we built personas to understand the target consumer. Understanding a conquest target customer and exactly what their relationship to travel was vital.
We also processed existing customer data through CACI Acorn profiling tools to understand the existing customer.
Armed with this insight, we crafted an integrated media strategy framework across key channels. It meant we not only planned the right media to reach audiences, but the messaging was highly relevant and resonated with their needs and motivations.
The campaign delivered across a variety of different media channels. The messaging was consistent and streamlined across all channels.
Firstly, a blend of weather sponsorship and airtime on Heart West Midlands was used to drive awareness within the local area. This consistent drumbeat of activity across the campaign allowed Your Co-op Travel to share a mix of different key messages.
Secondly, tactical door drop and direct mail campaign landed. Deploying these channels allowed us to engage both conquest consumers and previous customers. Furthermore, a strong call to action on all communications drove audiences to book.
Thirdly, always on social media and paid search activity underpinned the campaign. This activity allowed us to capitalise on increased awareness and searches for the Your Co-op Travel brand.
THE RESULTS.
At the start of the campaign, Chief Operating Officer Rad Sofronijevic said:
"Given the unprecedented times in the travel industry this year, we wanted to ensure that we could communicate to our members and customers about the great deals we have at Your Co-op Travel –particularly concentrating on the Co-op Holiday difference, putting safety & security at the heart of the offer. We're delighted to work with Brazil Street as we work on this campaign."
After the campaign, Marketing Communications Officer Bonnie Barber said:
"Brazil Street have been instrumental in planning highly strategic, precise media activity. From deepening our understanding of our existing customer base, to providing models for growth that are realistic, well aligned to the spread of our stores and our business goals, they've been a brilliant strategic partner. Combined with speedy, accurate work and a collaborative spirit, they're a true extension of our team."
Work with us for your integrated media planning – contact us to find out more.