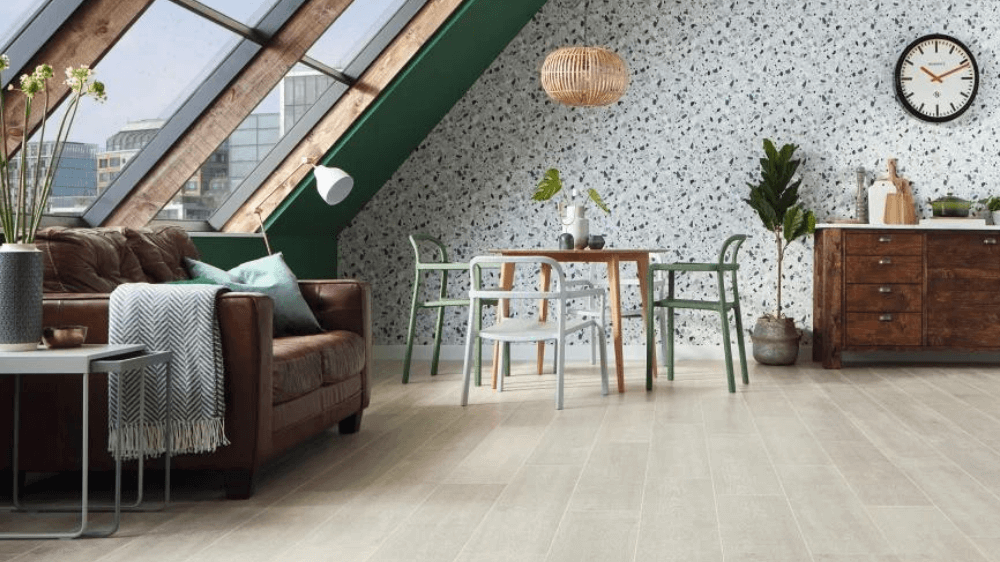 Persona Creation for Karndean
Luxury flooring brand Karndean turned to our persona creation service. We helped them understand how their ideal target consumer changes for their consumer, trade and express brands.
Our STREETWISE process is all about being guided by insight. With any of our client's challenges, we ensure they're wise to challenges ahead and give them the tools they need to tackle them.
To help our clients get to grips with who their target audience are – what they like, do and care about – we create personas. Because being able to picture who you're talking to makes all the difference when it comes to connecting with them.
THE CHALLENGE.
When the Karndean team came to us, they had top line segmentation of their existing customers. This helped them broadly understand who their luxury consumer product appealed to.
However, their trade and express product consumers were lesser known, limiting Karndean's ability to position their products in a way that would appeal to these very different audiences. They needed a more detailed and actionable view of both existing and conquest audiences.
This insight would provide clarity in a landscape where too often 'homeowners' and 'renovators' are clustered together in one homogenous group.
So, we set to work.
THE SOLUTION.
Taking existing Experian Mosaic segments, we set to work building bespoke conquest audiences for Karndean's brands. Karndean have a range of products that serve different audiences, so it was important for us to consider life stage and motivations for purchasing. This insight was vital in shaping audiences that were distinct and unique to each brand.
Using a data centric approach, we built six different types of target audience and then pushed these through our persona creation process. After analysing the data we were able to produce six highly visual, detailed overviews of their target audiences.
Going through this process gave the Karndean team enough insight to shape their future messaging, consider motivations when shaping the services they offer, and use in hyper-targeted media campaigns.
This insight could also play a pivotal role in the growth of the business. It can help identify both key areas for new product development and brand positioning.
THE RESULTS.
Gavin Smith, Marketing Director said:
"Every interaction with the team at Brazil St has been excellent, from the initial meeting all the way through to finalising 2021 plans across multiple brands with very distinct audiences. The team have been thoroughly professional throughout. They provided an outstanding level of service, offering new and innovative ideas, as well as delivering exceptional commercial value. And they're lovely people too!"
If you'd like to learn more about how Persona Creation could work for you, please get in touch.