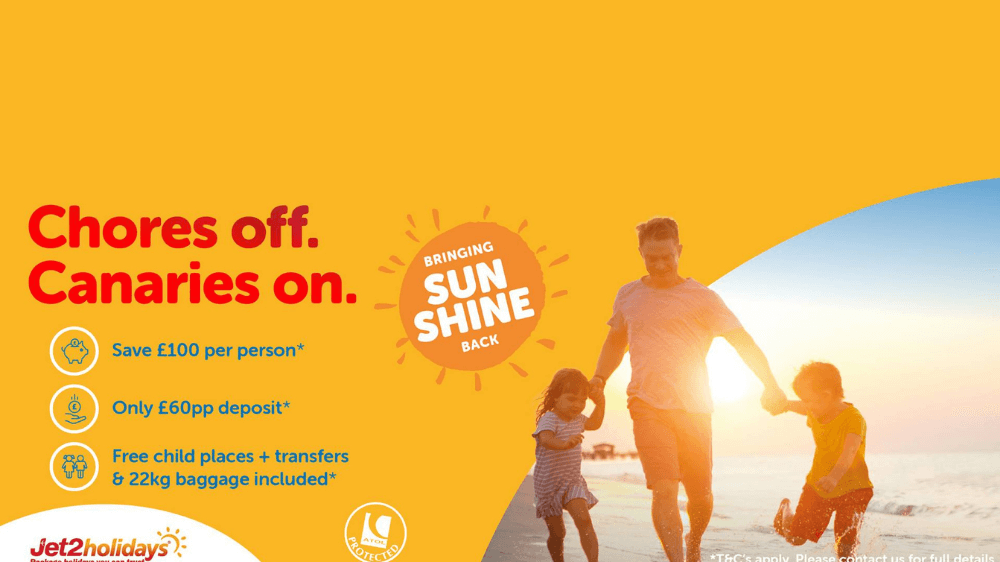 Bringing the sunshine back: Your Coop Travel door drops
Bringing the sunshine back to the high-street post pandemic using targeted door drops.
Many travel brands found themselves at a standing start after the Coronavirus pandemic.
After a year of travel being severely impacted by lockdowns and restrictions, many brands were waiting in the wings ready to serve travel consumers. Your Co-op Travel was no different, developing policies to protect consumers in this confusing landscape.
Your Co-op Travel wanted to not only encourage existing customers to travel again, but encourage new customers to come to them for their travel needs.
So, we set to work.
THE CHALLENGE.
The pandemic hit the travel sector hard. Travel brands felt the impact on the high street, with many businesses having to turn to new ways of working.
Ever-changing regulations and frustrations of booking travel experiences in 2020 meant acquiring new customers was challenging.
Following a rebrand, Your Co-op Travel had a best in class proposition and an army of talented travel agents ready to help confused consumers.
With a desire to reach a new audience, we needed to understand what this audience wanted, and why Your Co-op Travel would appeal to them.
THE SOLUTION.
Persona creation was a key first step in the process. Understanding a conquest target customer and exactly what their relationship to travel was vital.
Armed with this insight, we crafted an integrated media strategy across key channels. It meant we not only planned the right media to reach audiences, but the messaging was highly relevant and resonated with their needs and motivations.
The media strategy included door drops, as a hyper targeted method to reach those within a close proximity of travel agent stores.
Door drops are a brilliant, tangible way of getting a message straight into the hands of a target audience. With travel restrictions easing in July, it was the perfect time to capture intrigue and showcase Your Co-op Travel.
We handpicked a variety of CACI data points in our targeting such as postcode, house affluence, household index, and proximity to branch.
Through targeting, we honed in on prospective customers within a 1–10-minute drivetime of one of Your Co-op's 71 travel branches.
THE RESULTS.
To understand success, we measured phone calls, in-store enquiries and footfall. We also tracked web visits pre, during and post the campaign and saw marked increases whilst activity was live.
Using match back analysis, we were able to see the volume of bookings made within the door drop sectors targeted. Results equated to a COS of just 0.2%!
If you'd like to explore if door drops can work for you, get in touch.